The Voracs - Political Blog
The Voice of Reason and Common Sense
The Voracs | The Voice of Reason and Common Sense
The Voracs is a political blog dedicated to reporting information to the consumer that is founded on evidence, historical data, and  most importantly ….common sense.
As our country moves through a trying time, having an untainted central hub of information becomes more and more important, and harder and harder to find.
We don't doubt you'll disagree with some of the opinions offered up in our featured blogs, and we veheminently insist you find your own voice to offer retort.
Authoritarian Risk, Fox Fake News & Sinclair Broadcast Group....  Spread the news far & wide of news sources that provide the voices of reason & common sense, such as thevoracs.com, since the American public more than ever need exposed to...
read more
Tax Bill Praised By Trump & GOP A Dud? It sure is starting to look like it.  Before we discuss the tax bill, let's review Trump in the bigger picture of things.  In spite of himself, maybe Trump can accomplish great things before getting the boot.  If...
James Comey book release & Hannity mentioned in courtroom.... Only time will tell whether this is a minor distraction or becomes a major headache for Hannity.  It just seems far beyond coincidental he'd have the same lawyer as Trump.  And every night...
Trump immigration news prompts troops on border, & trade war spooks stock market....   So the economic political updates this week has been dominated by Trump immigration news where he insists on sending troops to the border, & the volatile markets...
New Lawyers, Attacks on Mueller & Cambridge Analytica.... I'm just a lifelong GOP'er wanting to get my party back.  There's just no way I can in any way support the monstrosity it has become.  What has become appallingly obvious is the extent the...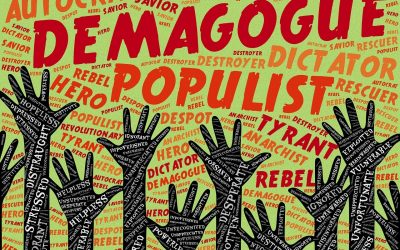 Autocratic Regimes on the rise.... I post these excerpts below from China-silences-critics-of-move-to-make-Xi-president-for-life, & I say again as I've often said, don't think it couldn't happen here.  The Trump dictator hopes are real.  As Trump keeps...